IT Managed Services & Cloud Managed Solutions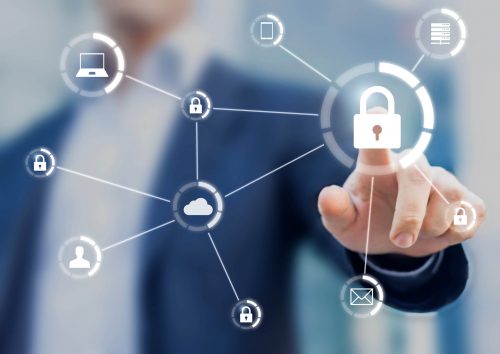 National ComTel is your one point of contact; for ALL your IT Managed Services in Denver (and the surrounding area), unlike the big
providers or using multiple vendors, we are able to:
Design and maintain your network
Provide the service, IT solutions and support for your office's Internet, voice, VoIP
Offer complete Network management and Security for your business
We strive to provide exceptional customer service by delivering product on time, within budget, and of the highest quality every time from our U.S. based team (from offices in Denver, Los Angeles & Las Vegas).
Imagine having one go-to company that knows and understands your day-to-day needs.
Imagine one company that can design your network from schematics, pull cable, ordering your servers, providing your firewalls and ongoing security, provide your Internet and voice services and support them on a day to day basis.
Stop imagining, we are that go-to company and we have been doing this for over twenty years.
We do this by:
Understanding your business and individual needs, we interview you and get to know you, your immediate and future goals.  Every customer is an individual and has specific needs to operate their business efficiently and economically.
Being readily available to you – even on short notice.
Continuing to provide support even after the sale.
Delivering the best value and reliability to you.
Using the right resource for the job, and then keeping that resource available to you until the job is complete.
Appropriate Solutions: Problems are considered from various angles and a suitable solution will be offered…balancing business needs with budget.
Quality Service:  From systems working right, to courteous technical staff, to clean workspaces.  We pay attention to the little details that make a big difference.
One Contact: Cost cutting benefits from getting the right skill for the right project, yet you'll only have one contact to call – your project manager will be there for you.  No multiple vendors who may play the blame game.
National ComTel, based in Denver, Colorado, specializes in IT managed services, networking technologies and systems…
Technology as a Tool:  Too often, our engineer counterparts forget that technology is a means, not an end.  We recognize that your business goals are why we are here, and we constantly check, re-check, and triple-check that our every action supports them.
Broad Experience:  We have an extensive background with large companies, small business, government, education, and healthcare.  We draw on this experience to recommend proven solutions, not just pipe dreams.
Vendor Neutral:  We are not affiliated with any particular vendor or manufacturer, so we are always able to provide an unbiased opinion on the best component for the job.
Long-term Partnership: We strive to build a long-term relationship with you.  This saves you time (and money)!  While each new solutions provider has to re-learn your business needs, our long term dedication to your success allows us ensure your IT goals are met.
Customer Satisfaction:  Above all else, we INSIST that our customer is satisfied at the end of the day.  Many others say this – we live it.
Cisco Systems
Watchguard
HP Openview
Unix (various)
Oracle
Nortel Networks
Netscreen
Novell
Microsoft Exchange
Microsoft SQL
For a Comprehensive List of Services
Need Expert (and Friendly) Advice for Your Business' Managed IT Solutions?
We're a nationwide managed IT service provider based in Denver with the personal and professional touch you deserve.
Request Expert Consultation