What is your pricing?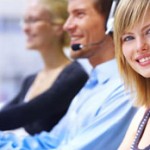 Great question. Because every customer is unique, National ComTel does not publicize most pricing. Each customer has their own specific needs and requirements, therefore we do not force a one-size-fits-all bundle like many other carriers. We interview the customer to discover how the business is operated and what current and future technology needs are. Call today to discuss your needs. 800-987-0100
However, we do make exceptions:
Do you bundle?
Do we bundle, absolutely!  But only what you need, not all that we could sell you.
We may take s little longer on your pricing, however we are looking for the most competitive pricing and the best services in your area.  We treat you as an individual from day one and we will continue to do so through out our relationship.
Call for your own individualized pricing, tailored solutions and lifelong personal service. 800-987-0100